Since there's no dearth of video players available in the Play Store, one be get confused with different choices. It's not necessary that anything you see or hear about can bring you the same results you're looking for. If you're looking for a better video player, this is the right app your android device.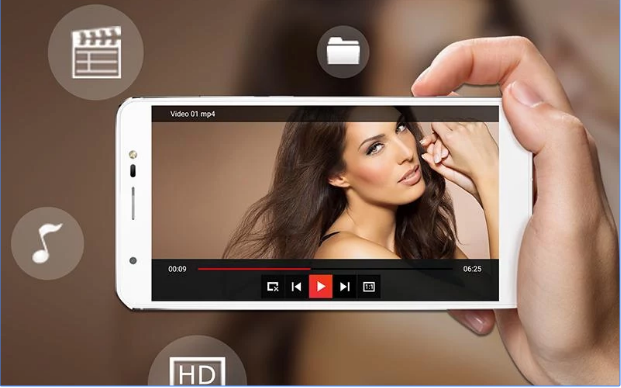 Designed with modern-day video watching requirements in mind, this app can take your video watching to the next level. Everything is perfectly managed and developed to provide you with an all-inclusive movie watching experience on the go.
Video Player: HD & All Format automatically recognize all of your video playback files on your android device to allow for you to easily access your favourite video files. When you've nothing to do and are thinking of watching a movie or video, this app can really turn your free time into a great entertainment you can't get with any other app available in the Play Store.
Features
Supports automatic synchronization and video captions

Easy to control the video sound/music

Organizes your video files in a professional way and you can easily find them

Supports all video formats such as AVI, MKV, MP4, MOV, RMVB, FLV and more

Brings you full control over quick screen brightness

Offers high definition video quality experience

Recognizes all video files on your smartphone
Users can easily comprehend the whole procedure to play video files as anyone with little smartphone know-how can use it quite easily. After looking at the its features, it would be no wrong saying that this is a must-have android app for everyone wanting to install a better video player app in their smartphones.
How you look at this app? Have something to add to this story? Please feel free to share your valuable thoughts using the comment section below.