If you need something easy to use and intrusive, than Super Flashlight is your ideal pick. It has a rating of 4.4 out of 5 stars on Google Play Store and remains one of the most downloaded utility. But is it really that great, let's check it out!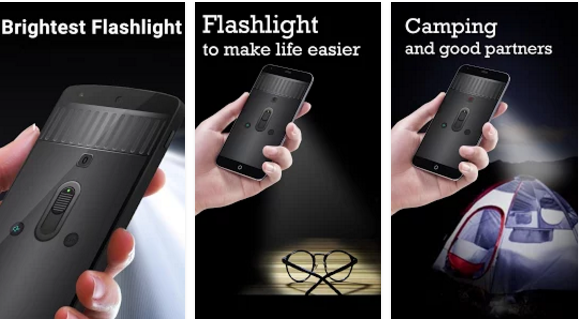 Introduction
Super Flashlight is all prepped to take the price for its easy and light interface with functions. The user interface is carefully desgeind to resemble the handheld flashlight. Just a simple slide is enough to switch activate the beam. With flashlight, the lens portion surrounding lamp is adjustable. It helps to adjust the intensity of strobe effect.  Making it the brightest flashlight in market, this is a bit more competitive because Super Flashlight leaves behind the flashy features like animations behind for a better user experience.
This is delivered as the lightweight app saves battery life and features the basics like SOS signal, light adjustment, quick startup, easy to use interface and doesn't freeze the device. In all sense, this makes a great deal as compared to what others are offering. So, it won't be wrong to say that MobiLead.Inc has done a great job with this one.
Features
Brightest Flashlight Ever

Quick Startup

Strobe Mode with Frequency Control

SOS Flashlight Signal

Elegant Design

Great User Interface

Saves Battery Life
Conclusion
It won't be entirely wrong to say that Super Flashlight is a minimal app. Mobilead.inc has successfully developed a flashlight app for android that focuses on its use, rather than intuitive extra features. This widget is great where it counts, usefulness and lightweight. It won't make your phone's battery dry out sooner than you expect. It features bright light with an easy control to set the light as per your needs. All of this, for free of cost, now that's an app you must try!