There's good news for e-commerce retailers looking to make a big splash in the marketplace: a report by Forresterpredicts US online sales will reach $500 billion by 2020 (having grown five-fold since 2006).
But a healthy marketplace with eager consumers also brings more competition for e-commerce retailers looking to make more sales. Nailing down your product offerings and building a memorable brand are only the first steps in standing out in a crowded marketplace.
You also need an e-commerce store that delivers what your customers want. If you have a Shopify store, there are plenty of reasonably-priced apps that can help you do just that. You can quickly install sales-generating tools and experiment to see what works best for your store.
No matter what your need is – from more customer referrals to live chat functions to enhance customer service – these 12 Shopify apps are designed to increase your sales and help your store thrive.
Get More Referrals
90 percent of businesses rely on word-of-mouth referrals to acquire new customers, yet only 5% of businesses actually have a system in place to generate them. You can quickly turn customers into loyal fans by giving them a way to immediately share your products when they purchase, in exchange for a discount on their next order. A referral system allows you to not only acquire new customers (and the lifetime value of a referral customer is 16% higher than a non-referred customer), but also to encourage repeat purchases from your current customers.
Image: RewardStream
The RewardStream Refer a Friend Shopify app offers a fully automated referral program that's up and running on your site within days. Shop owners can focus on selling and building their brand instead of technical issues, as no support from IT is required, and the Refer a Friend app works well with Shopify stores of all sizes.
Once the app is up and running, customers can refer friends through their favorite social media tools like Facebook, Twitter and WhatsApp. Best of all, the software extension readily supports both Shopify Basic and Shopify Plus, and comes with the support of a team of referral marketing experts.
Price: From $0 to $49 a month, plus a % of sales from referrals
Find out more here:
Get Social Proof
Fomo (formerly Notify) taps into the concept that social proof is the "holy grail of marketing." The Fomo acronym aptly stands for "Fear Of Missing Out" and displays a small pop-up in the corner of your e-commerce store to show new customers what past customers purchased – and love. Set up the app to show the customer's name, location and product purchased so new customers can put a name with a face (and with a product).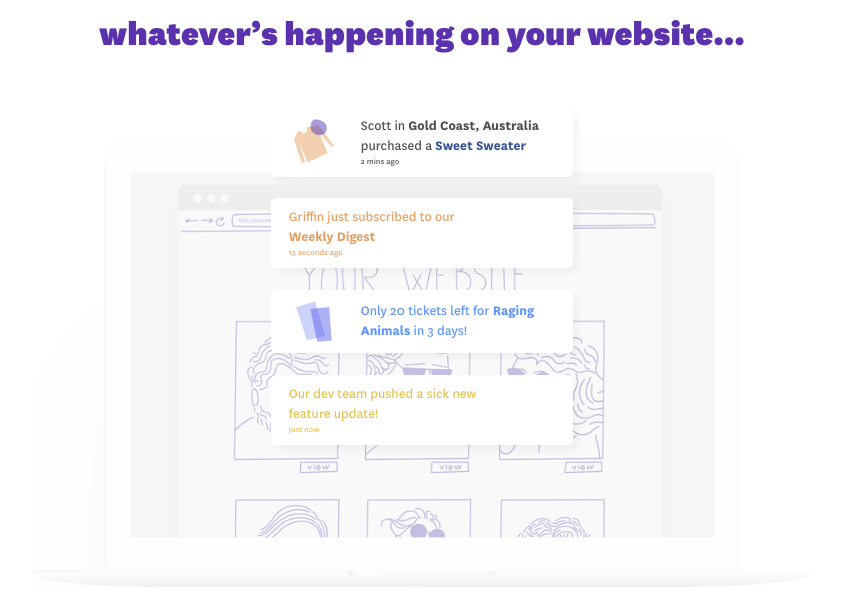 Image: Fomo
There's also plenty of compelling research to back up the concept behind Fomo. Nielsen reports that the most impactful form of advertising is recommendations from friends and family, with 83% of consumers trusting them over any other form of advertising. Fomo works with just a few clicks so shop owners can start spreading social proof quickly. If you need social proof of the app itself, know that Fomo has helped over 5,000 companies "convert skeptical browsers into happy customers."
Price: From $19 to $199 a month
Upsell and Cross-Sell
Take a cue from the travel industry and offer strategically-targeted upsells and cross-sells to your customers. Forbesreports that 48% of airline passengers and 59% of hotel guests are interested in upgrades and additional services. Use that same tactic to entice customers to buy products that complement their current purchases with the Boost Salesapp.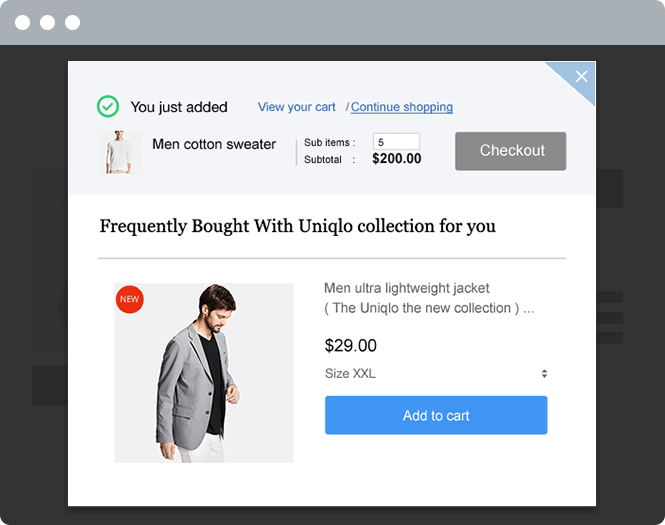 Image: Beeketing
Boost Sales simplifies the upsell process to easily increase the average order value across all orders. For example, as soon as customers add a product to their Shopify cart, Boost Sales shows them a list of other product options they might be interested in. A cross-sell option also helps bundle together products that complement one another. This feature could be especially useful for clothing e-commerce shop owners looking to sell shirts, pants, shoes and accessories together for a complete look and upgraded order.
Price: Starting at $30 a month
Allow Pre-Ordering for Out-of-Stock Items
Avoid mounting frustration over out-of-stock items, and offer customers an option to pre-order and pay for items that are currently unavailable. The Pre-Order Manager Shopify app makes it easy to accept and manage pre-orders for all of your products. Your customers complete the purchasing process as normal, even if a product is out of stock. You can customize the Pre-Order and Notify buttons and turn them off and on for each product.

Image: Shopify
Pre-Order offers free help with installation so you can get up and running quickly. You can also limit the number of preorders for some products or for the whole store, so you won't run into any inventory issues. The app has plenty of five-star reviews in the Shopify app store, with users commenting on its ease of use and quick answers from support. You can also get a free trial for 7 days to see how it works for your store.
Price: Free – $24.95 / month
Keep Customers from Leaving Your Store
36 percent of shoppers don't complete purchases because they find a better price elsewhere. Keep your customers in your store by displaying a last-minute offer when they try to exit your store. Use the Exit Offers app to strategize and deploy last-minute discounts, free shipping or ongoing customer support offers for your products.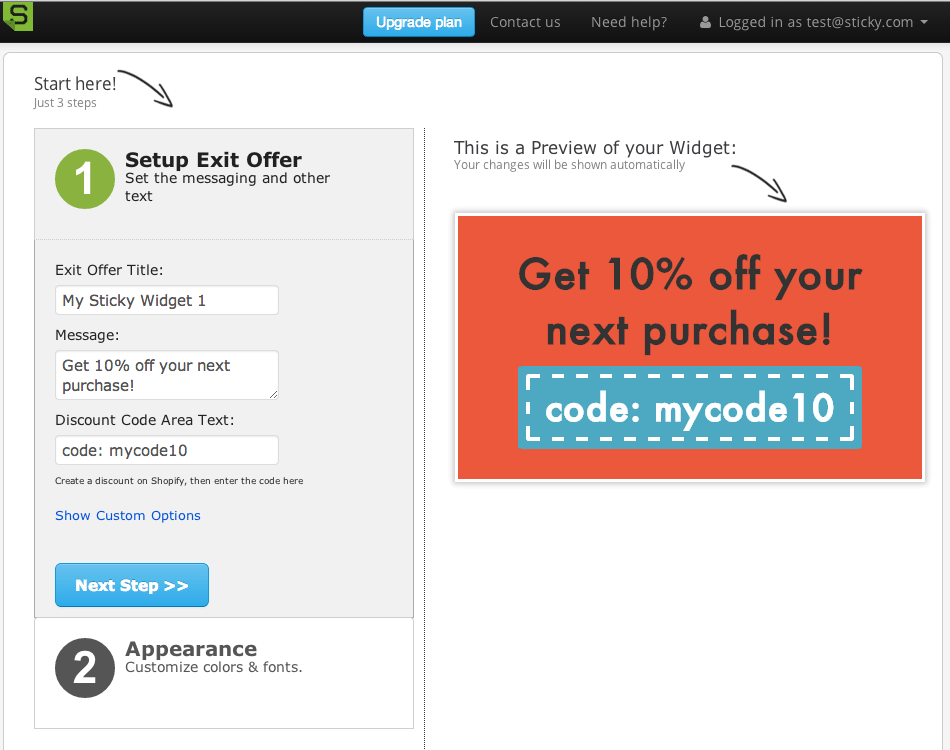 Image: Shopify
A potential problem with exit intent apps is that it's difficult to know which type of exit offer will entice customers to stay and shop. But one of the most innovative features of the Exit Offers app is the ability to A/B test different offers to see which converts best.
Price: $9.99 a month
Find out more here:
Save Abandoned Carts
Customers who shop, fill up their carts and then abandon them may never come back without an incentive or prompt to lure them. According to CartHook, 68% of carts are abandoned on the average site, and the app can help recover 15% to 20% of those to give your revenue an immediate boost.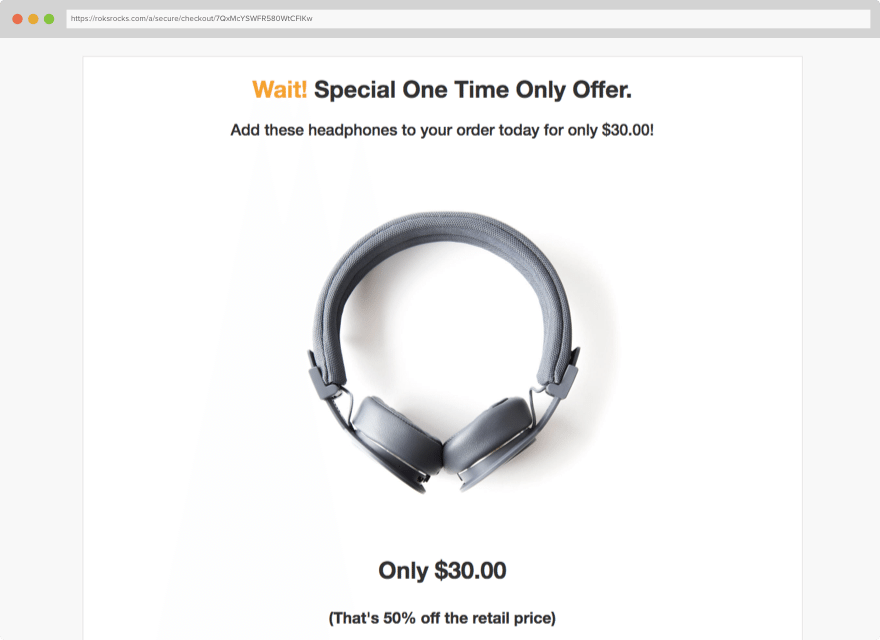 Image: CartHook
Here's something CartHook does that other abandoned cart apps don't: it gives shop owners the ability to capture email addresses in real-time as they're typed on your checkout page. The "email magnet" technology keeps track of those emails. If the visitor does not complete their purchase, the app can be set up to deploy an automated email campaign designed to bring those abandoning shoppers back to your site to complete their purchase. And rest easy: CartHook adheres to best practices with these email campaigns.
Price: Starting at $50 a month and up
Boost Traffic
Reach more customers, build more traffic and increase sales with the Wanelo Shopify app. E-commerce store owners can tap into Wanelo's robust social marketplace with over 800,000 stores and 50 million products that are all shopable from one convenient place.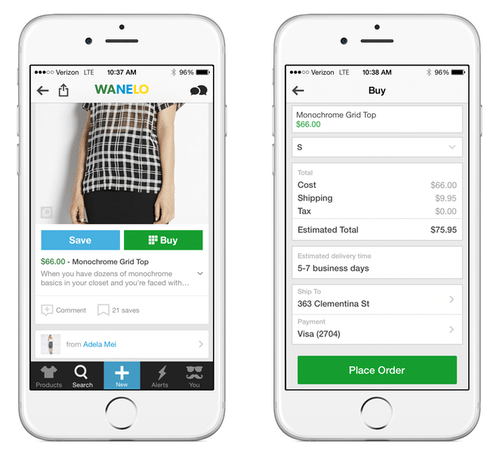 Image: Wanelo
A potential downside to the Wanelo app is that it's only available to sellers in the U.S who have a social security number. However, approved merchants can sync up their Shopify inventory to automatically import into the Wanelo marketplace. Meanwhile, customers who buy through Wanelo are automatically sent to your Shopify dashboard so you're not reinventing the wheel and setting up two marketplaces and check-out pages.
Price: Free with a 15% commission per sale, plus a 2.9% processing fee
Incentivize More Sales
Reward your regular customers with reward points and incentivize them spend those hard-earned points on upcoming orders, free shipping, or coveted discounts. Sweet Tooth Rewards offers multiple ways to reward customers for activities such as social sharing, customer referrals, purchases, and even registering for an account. And unlike some loyalty programs, Sweet Tooth also offers rewards for subscription orders.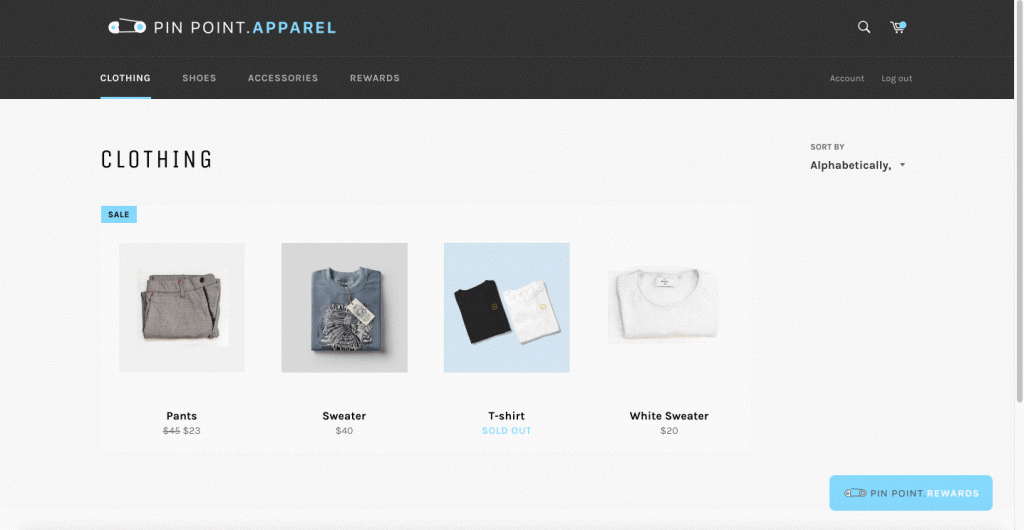 Image: SweetTooth Rewards
Sweet Tooth Rewards programs are designed to increase sales over the lifecycle of a customer. Their BottleKeeper case study showed a 300% increase in repeat purchases, 13% improvement in conversion rates, 32% improvement in bounce rates and a 12% increase in the average time spent on site.
Price: Starting at $59 a month and up
Offer Real-Time Customer Service
Don't lose a sale because a customer needs an immediate answer to a question about your product. Tidio Live Chatintegrates a live chat function into your Shopify page within a few seconds, and keeps you online through mobile and desktop apps. That means you can keep tabs on customer questions whether you're on the go or sitting in your office.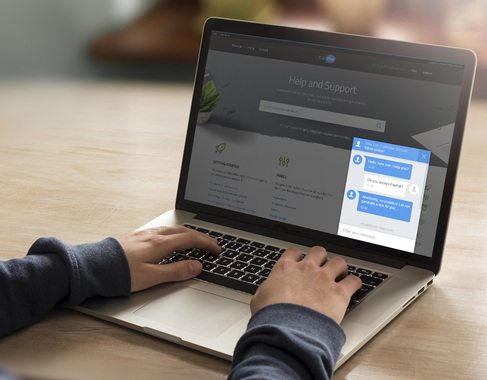 Image: Shopify
However, Tidio does more than enable a live chat stream to connect with customers. Shop owners can also see who is currently visiting their website and reach out to potential customers at any time to ask if they have questions or need help. Another helpful feature is the ability to see what users are typing before they send a message to you, which will help you formulate and expedite answers or resolutions to their questions or problems.
Price: Free to $12 a month
Find out more here:
Discounts and Coupons
Combine the power of coupons and customer lead capture in one app. Better Coupon Box turns curious visitors into paying customers by offering up a discount in exchange for their email address or social follow.
Image: Shopify
You can also use Better Coupon Box as an exit intent pop-up to offer a last-minute discount or promo code to seal the deal and convert abandoning customers into sales. Better Coupon Box users see a 125% average increase in their conversion rates when using the exit intent pop-ups. The app also features email service integration and themed designs. The app promises an average 68% increase in social followers and email subscribers.
Price: Free
Immediately Fulfill Personalized Orders
Entice customers to buy your print-on-demand products with the promise of a fast turnaround and quick shipping. Install the Printful app, then simply upload print files for your existing Shopify products that you want to outsource and fulfill through Printful. There's also an option to create new products directly in Printful to sell in your Shopify store.
Image: Shopify
There are a few features that make this app a good choice for merchandisers, including no upfront inventory costs. And once an order is created, Printful ships it out on your behalf with your store's branding on the package. But instead of hunting down tracking information and cross-referencing it between Printful and Shopify, the app automatically updates tracking information for the purchased product within Shopify.
Price: App is free; product pricing varies
Run More Facebook Ads
Get your Facebook ads up and running to generate more sales for your Shopify Store with the Retarget Shopify App. The app is fully automated and helps re-engage site visitors who leave without making a purchase.
Image: Shopify
One of the best features of the app is its full automation. The team behind Retarget will install a Facebook pixel, create a product catalog and run the campaign for you. Store owners just have to select a budget and ad, and RetargetApp's team will monitor the campaign to keep it running smoothly and working efficiently.
Price: Custom
Brace Yourself for a Sales Spike
There are plenty of Shopify apps to help increase your e-commerce sales, so choose the ones that help target and improve your weak points. But just make sure your business is actually prepared for an increase in sales. An unexpected sales spike can throw off your business cycle, inventory and ability to actually fulfill orders. In other words, success takes proper planning and careful execution – make sure you're ready for it.
Do you have any Shopify apps for your e-commerce store that you absolutely cannot live without? Share them with us in the comments below, and let us know how they benefit your business.
Author: Areg Nersisian
Author Bio: Areg Nersisian is a professional B2B writer/copywriter who specializes in e-commerce content marketing.