Roofing is one of the many services a company can offer its customers. Roofing companies need to have an online presence to attract potential customers and enhance their reputation. Roofing SEO can be very effective in helping roofing companies achieve this.
The majority of roofing companies are already well established in their local area. As a result, they are often not in a position to spend money on an online presence without any return. The most effective way of achieving this is to use roofing SEO and the online marketing techniques associated with it.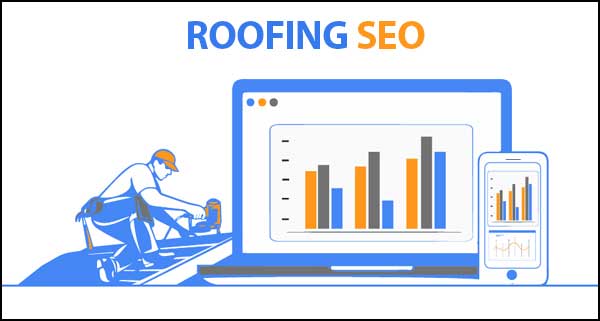 Roofing SEO Tips
Research your Keywords
Keyword research is an integral part of any SEO strategy. By identifying the right keywords and using them correctly in your content, you can improve your website's ranking on search engines.
There are some different ways to research keywords. One popular method is to use keyword tools such as Google AdWords Keyword Planner, SEMrush, and Moz Keyword Explorer. These tools can help you find keywords relevant to your business and have high search volume and low competition.
Once you've identified a few good keywords, it's essential to use them correctly in your content. You should include them in the title, the body, and your website's metadata. You should also use them in your blog posts, social media updates, and email marketing campaigns.
Optimise your Website Content
If you want your website to be successful, you need to ensure that your content is effective. Here are a few tips on how to optimise your website content:
Make sure that your content is

relevant

to your audience.

Write

concisely

and use

easy-to-read

language.

Use keywords and phrases that people are likely to search for.

Make sure your website is

easy to navigate

.

Keep your content

up-to-date

.

Promote

your content on social media and other websites.
Use Social Media to Promote your Website
There are various ways to promote your website. Creating a profile for your website on social media platforms and populating it with compelling content. You can also post links to your website on social media profiles and invite your followers to visit your website. You can use social media to drive traffic to your website by running ads or participating in social campaigns. Using social media to promote your website can reach a larger audience and increase traffic and engagement.
Get Links from Reputable Websites
Many SEOs agree that getting links from reputable websites is one of the best ways to increase your website's authority when it comes to link building. You will get a high-quality link, but you'll also likely see a positive impact on your site's rankings.
So how do you go about getting links from reputable websites? Here are a few tips:
Research

the websites that you want to target. Make sure that they are high quality and have a good reputation within your industry.

Reach out to the website owners and

ask for a link

. Explain why you think their website would be a good fit for your site.

Find relevant directories and

submit your website for inclusion

. Many of these directories are highly respected and can help give your website some authority.

Also, consider linking to your site from other

high-quality websites

that might include a link back to your site.

If you are still struggling to get links, consider

hiring someone else

to do the work for you.
Monitor your website's search engine rankings
Maintaining a high search engine ranking for your website is critical to attracting new customers. You can monitor your website's ranking by using online tools like the Google AdWords Keyword Planner and the Moz Open Site Explorer. The AdWords Keyword Planner will show you how often your website is being searched for on Google, while the Moz Open Site Explorer will help you track your website's backlinks and domain authority.
Use Paid Search Engine Optimization Services
There are many options for search engine optimisation (SEO). You can do it yourself, use software, or hire a service. Paid search engine optimisation (SEO) services can be an excellent option for businesses to ensure their website's ranking. Paid SEO services work to improve your website's ranking, leading to more traffic and customers.
When choosing a paid SEO service, it's essential to research and find one that fits your needs and budget. Look for a service with a good track record and customise plans that include your specific business goals. Once you've found a service you like, get started by providing them with information about your website and what you'd like them to do to improve your ranking.
Roofing SEO Saves Your Business
Roofing SEO is an essential part of website marketing. By optimising your roofing website for search engines, you can help people find the information they are looking for quickly and easily. By taking the time to optimise your website for roofing SEO, you can improve your website's visibility and bring in more leads. By following the tips in this article, you can make your website more search engine friendly and help people find your business when they are searching for roofing services. 
Thanks for reading!