There are so many things that can take most of a small business owner's time every day. From running the daily operations of the business to trying to find a source of income, it is very common for business owners to end up putting their banking relationship last. However, this is a crucial aspect of every business that should be accorded due time and effort. This is why business owners are encouraged to do some much-needed research before they will choose the bank that is right for their specific industry.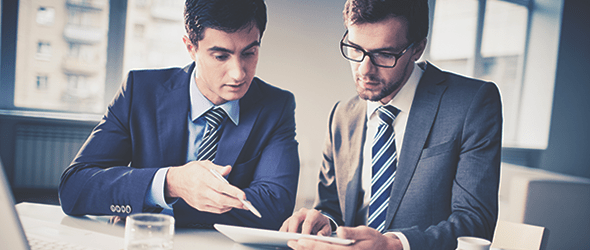 Personal banking is not the same as small business banking
A lot of small business owners make the mistake of choosing the same bank that they refer to for their personal needs when it comes to their business. But this is not always the right choice. Your current bank may be the ideal choice as far as your personal banking requirements go but there is a very good chance that it might not offer the best choices for you as far as your business is involved. This is why you need to do some due diligence to make sure that your bank of choice is indeed the right one for you.
Free business checking does not always mean free
There are a number of banks today that try to lure new customers by offering free checking accounts for business customers. However, many of these offers do not really come as free as they are advertised. Many times, they can still lead to additional monthly costs and other fees for the business. Some checking accounts will require a minimum balance monthly. While other established businesses may not have a hard time fulfilling this, this can be a challenge to businesses that have just started up. There are even fees that the account holder gets charged with for going over the monthly transaction limits.
Consider community banks and credit unions
It may be a good option for small businesses to go to community banks or credit unions for their banking needs. These financing institutions are known for the affordability of the service that the offer. Their attentiveness to the needs of their customers tends to be highly regarded too. Since they are smaller institutions, they often aim at fostering a sense of community which leads to better and more satisfying customer service. Of course, not all credit unions and community banks are equal so, some research is needed in order for you to find the best fit.
Reputation matters
Check the reputation that the bank has built over the years before you will decide to proceed with the relationship. Talk to businesses and colleagues in your network to find out more information about their relationship with their respective intuitions. These people can even tell you more details about the lending process as well as the things that you can do to obtain a credit. Always take your time before you make your decision.
Your bank is a very critical part of your business operation. Find out more about Irfan Qadir Banker online.