A sumptuous meal would not be complete without a glass of wine. In fact, one can hardly find a renowned restaurant in Singapore that does not offer from-moderate-to-extensive collection of wine options. While every wine lover is probably on the lookout for a good glass or bottle of wine to pick up, not everyone just has the knowledge where the great wine choices are flaunted. The good news is, along with the parade of wine shops in the country, there are also supermarkets and websites that exhibit elegant wines, including the commonly loved complex wines whose flavour changes from the moment it is tasted to the moment the drinker swallows it.
To break it down further, below are three ideal venues where you can likely grab a bottle or more of wine goodness in Singapore:
Wine Events & Festivals – If wine tasting is your current mood, then you have nowhere else to head out to but wine event venues or other events that happen almost every week. With Singapore having been bragging about its over 300 independent wine importers, the country has indeed managed to prove how it offers the best places to pick up wine through wine events and festivals. Aside from meeting and greeting different people in the process and getting to taste plenty varieties of wines for around $50 per person, the best thing about buying at wine events and festivals is how you get to try the wines to help you decide which ones to buy, further making your purchase experience even more satisfactory. There is probably nothing worse than spending $100 for a bottle of wine that you thought tastes superb only to find out it falls flat. With wine tasting, you are never going to stumble on such an unlikely scenario.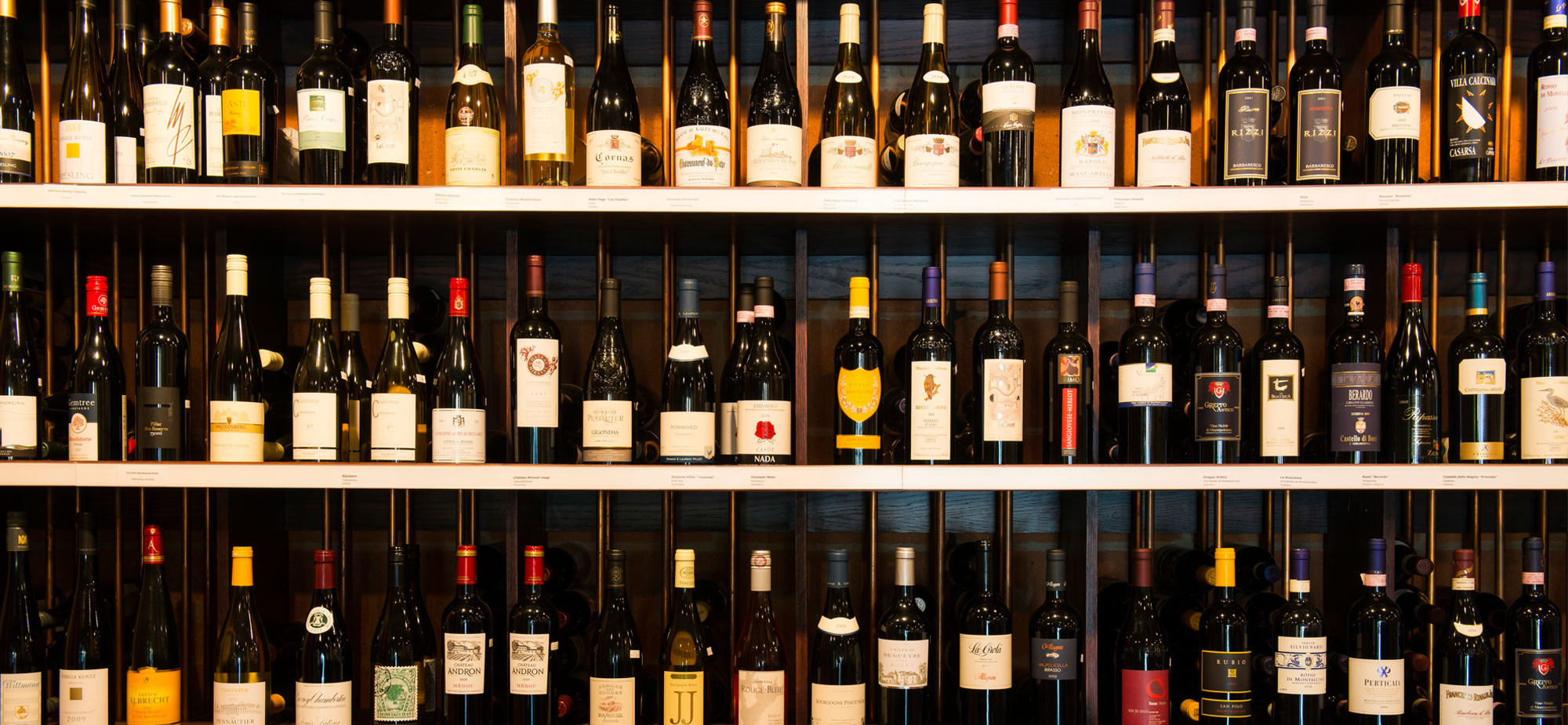 Wine Shops – Next to wine events and happenings, next thing that usually comes to the minds of wind lovers when wondering where to buy classy wines is wine shops. However, in wine shops, more often than not, one does not get the perk of being able to taste the wine prior to buying. In lieu of that, wine shops would usually hire well informed salespersons to make sure they would be able to help their customers in their purchase and would usually recommend great bottles. A few highly recommended and famous wine shops in Singapore include Le Vigne which is a tough place to leave without a few bottles in hand, The Straits Wine Company which is one of the most well-known wine suppliers in Singapore because of its massive selection of wine offerings, Wine Connection which is located downtown Singapore with cheaper wine deals, Merchants Wine Cellar which specializes in wines from Down Under, Artisan Cellar with excellent wines from California, Italy, and France, 1855 Bottleshop which likewise offers an impressive collection of wines open for all budgets, 75 CL which always brags about its great wine selection, and Ponti Wine Cellars which can offer more than a thousand wine bottles.
Online Wine-buying – For those who love spending lazy days over wine at home but are not in the mood to go out to shop a bottle or two, the good news is buying wine online in Singapore wine shops is possible – at the convenience of one's home is made possible; thanks to online wine sellers who also deliver orders right at one's doorstep. Taking into consideration the price and collection of wine as well as the user friendliness of the website, Singapore's most renowned online wine sellers include 75CL (75cl.sg) that also allows wine-lovers to share their tips with each other through it, Straits Wine (https://straitswine.com), EWineAsia (www.ewineasia.com) that offers a good selection of other Europian wines on top of its French wine main selection, Underground Wines (www.undergroundwines.com.sg), Benchmark Wines (www.benchmarkwines.com.sg) which offers wine from all over the world at a very affordable price, and The French Cellar (www.thefrenchcellar.sg).
Happy shopping, wine lovers!  You can always buy wine online in Singapore wine shops.