The Saxo Bank platforms are a secure and user-friendly way to trade CFDs. They provide a wealth of features and tools to help you make informed decisions when trading. This article will look at the benefits of using Saxo Bank to trade CFDs. We'll also explore the different aspects of the Saxo platform and show you how to use it to your advantage.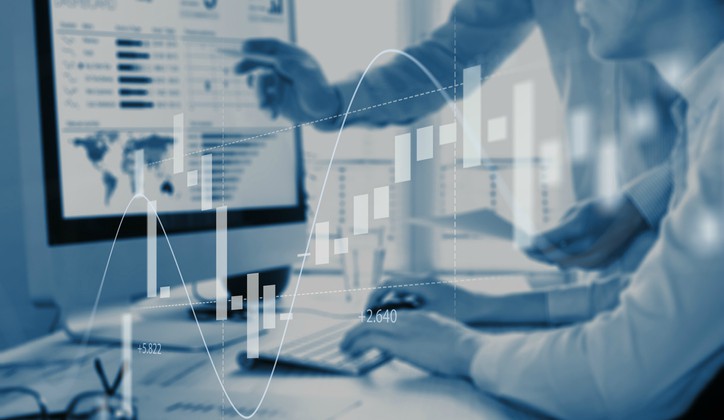 What Is A CFD, And Why Trade It?
A CFD, or Contract for Difference, is a financial product that allows you to speculate on the price movements of an underlying asset. Some examples are a stock, a commodity, or an index.
CFD trading is popular because it is flexible, accessible, and can be done with leverage.
When you trade CFDs, you can take both long and short positions depending on how you think markets will trend. This means you can find opportunities in both bullish and bearish markets. Traders can also use CFDs to speculate on a wide range of assets, as we have just mentioned.
CFDs are accessible as they are also offered by many banks and brokers, being a common product. Finally, they can be traded with leverage, which means traders only have to put down a small deposit at the outset to take larger positions.
Available Platforms at Saxo
Saxo offers tiered accounts with multiple available platforms on which you trade: SaxoInvestor, SaxoTraderGO, and SaxoTraderPRO.
SaxoInvestor is the primary platform used by the bank's traders. It has a comprehensive and standard offering, featuring investment ideas and curated stock lists. Traders can trade stocks, mutual funds, bonds, and ETFs on mobile, tablet, and desktop.
SaxoTraderGO is a more sophisticated offering with enhanced platform features including fundamental and technical analysis tools, charting packages, performance analysis, and trade tickets. Traders can also access Saxo's full range of assets, including stocks, mutual funds, ETFs, bonds, Forex, CFDs, futures, commodities, Forex options, listed options, trading strategies, and managed portfolios. The platform is available on desktop and mobile.
Finally, SaxoTraderPRO is a professional-grade platform for institutional investors and corporate clients. It is a fully customizable platform with access to the bank's full asset offering. Traders can also utilize advanced features such as algorithmic orders and one-click trading across six screens on PC and Mac.
The Benefits of Trading CFDs With Saxo Bank
With over 30 years in the financial services industry, Saxo Bank (サクソバンク) has extensive expertise in helping traders navigate global markets, such as Japan, successfully. On their platform, you can trade thousands of different assets across multiple asset classes, including stocks, commodities, indices, forex, cryptocurrencies and more.
In addition to providing access to a wealth of products and instruments, Saxo Bank also offers comprehensive educational resources that can help you improve your knowledge and skills as a trader. This comes in the form of daily recaps from their senior team (SaxoStrats), podcast episodes, webinars, video tutorials, and in-platform educational resources.
How To Open A CFD Account with Saxo Bank
To start trading CFDs with Saxo, you should first determine your trading needs, account needs, and the platform you would like to trade on (SaxoTraderGO or SaxoTraderPRO). You can register on the bank's website and verify your identity.
Once your account is set up, you can fund it and select the CFDs you would like to trade from over 9000 instruments they have available. These include single stocks, ETFs, bonds, commodities, indices, Forex, and Index options.
Learn More about CFD Trading
In addition to in-platform resources, there are several ways you can learn more about the different aspects of CFD trading. Some areas an investor may want to look into include risk management, fundamental and technical analysis, and how to formulate a trading plan.
There is a wealth of resources online in the form of webinars, courses, and articles. You can also learn more about CFD trading with Saxo's demo account and place paper trades to review and analyze your performance.
In Closing
Overall, Saxo Bank is an excellent choice for traders looking to trade CFDs. This can be done on their intermediate platform SaxoTraderGO and their professional-grade platform SaxoTraderPRO. To learn more about their pricing structures or to obtain a detailed list of the instruments available for trading, you can visit their website.