During regular online browsing sessions, we come across a lot of websites requiring r email address to access the whole website or features. Mostly, we don't want to use our personal email address due to some security issues as there's no dearth of scammers who can steal your personal information quite intelligently without letting you know you.  Bearing this in mind, we decided to let you know about Email On Deck, the best online platform for getting free temporary emails.
You can get disposable email addresses absolutely free in no time. All the email addresses you get using Email on Deck look like real addresses that no one can tell if they're fake. Everything is absolutely free and there're no hidden fees you need to pay.
The website interface is super easy as anyone with little tech know-how can easily get temporary email addresses. All you need is to let them know that you're not a robot by confirming Captcha and you're done. It has never been this easy to get temporary email addresses before.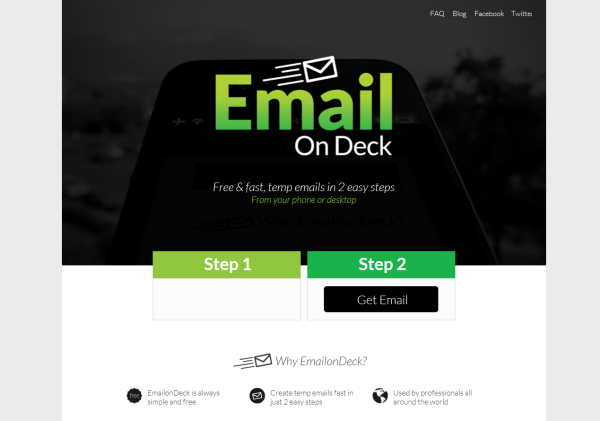 Here's what the team behind Email on Deck has to say about its services:
''EmailOnDeck.com is the premier site for all things relating to temporary, disposable and throwaway email addresses. We want to help you avoid SPAM, protect your online privacy, and stop you from having to give away your personal email address to every company and person on the internet who insists on you giving it to them. We work hard and will continue to work hard to give you a disposable email address that works with any site or app. We hope to help give you back the control of deciding who you want to give your personal info to. Stay safe out there.''
Have something to say about Email on Deck? Please feel free to offer your suggestions below.