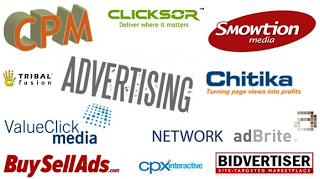 What do you think about blogging? Is it a something like you create a blog and start earning? No, it is a lot more than just creating a blog. For earning, your effort is also required and you can put your efforts to monetize your blog via advertising networks. For joining a valuable network, you should have information about online top advertising networks. All types of advertising campaigns will be successful if you will take advantage of best advertising network for online growth.
Google Adsense
Google Adsense is highly reputed and important network when it comes to reliable advertising networks. Before joining this platform, you must have information about its policies and rules as it is having quite strict policies. When you will be the part of this program, you won't be able to know about their PPC rate and CPM rate as they don't tell it. It is best to join if you have good traffic.
Media.net
Another important network for running your advertisement campaigns is Media.net. It is run by Yahoo-Bing joint venture. It is offering good CPM and CPC rates $0.6-$5 and $0.3-$1 respectively. You can easily run your rich-media ads on this platform.
Buysell Ads
For budget conscious people, it is extremely valuable platform to get started with. You will certainly enjoy their payment terms and enjoy your experience.
Infolinks
This advertising network is also popular for being innovative ad network. It is focused on in-text advertisements but good for those receiving good amount of traffic.
Exit Junction
It is ground-breaking network well liked due to its Exit and CPM behavior. You can add value to your advertising campaigns by joining this platform. CPM and CPC rates are $1-$9 and $0.1-$3 respectively.
Joining any of the above described platforms will let you enjoy your marketing campaigns in right sense of words.